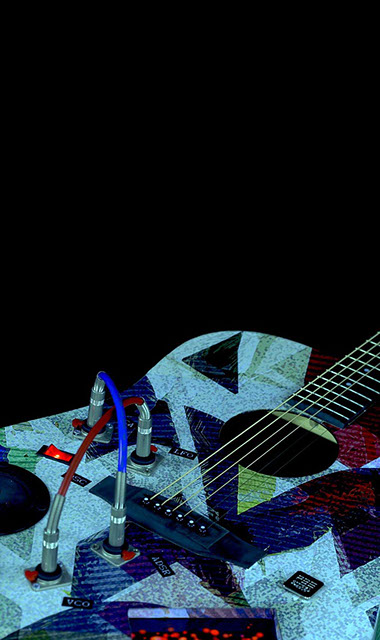 9 April 2018 - An awareness of all forms of art and eccentricity associated with our brand identity presents the development of Model 20E - A state of the art guitar designed and finely handcrafted by Play by Ear Music School. An innovative design original, stimulated with dedicated acoustic calibrations. With built-in live graphic visualizer that modulates while you play, and on-board modular analog synth for sound modulation.
Only 5 exclusive pieces made. And we are giving one of them to you. Simply share our post. Winner will be announced on 20 April 2018.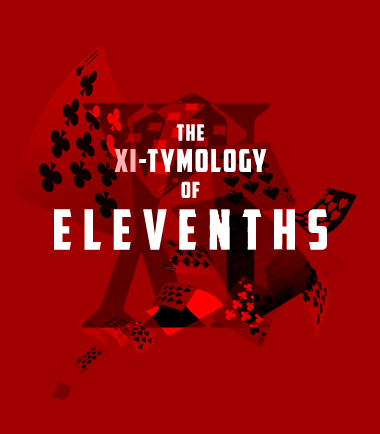 Date: 13 oct 2018 | Time: 13:30
Venue: Akasaka Tonalite DMK Akasaka building B1
3-16-4, Akasaka, Minato-ku, Tokyo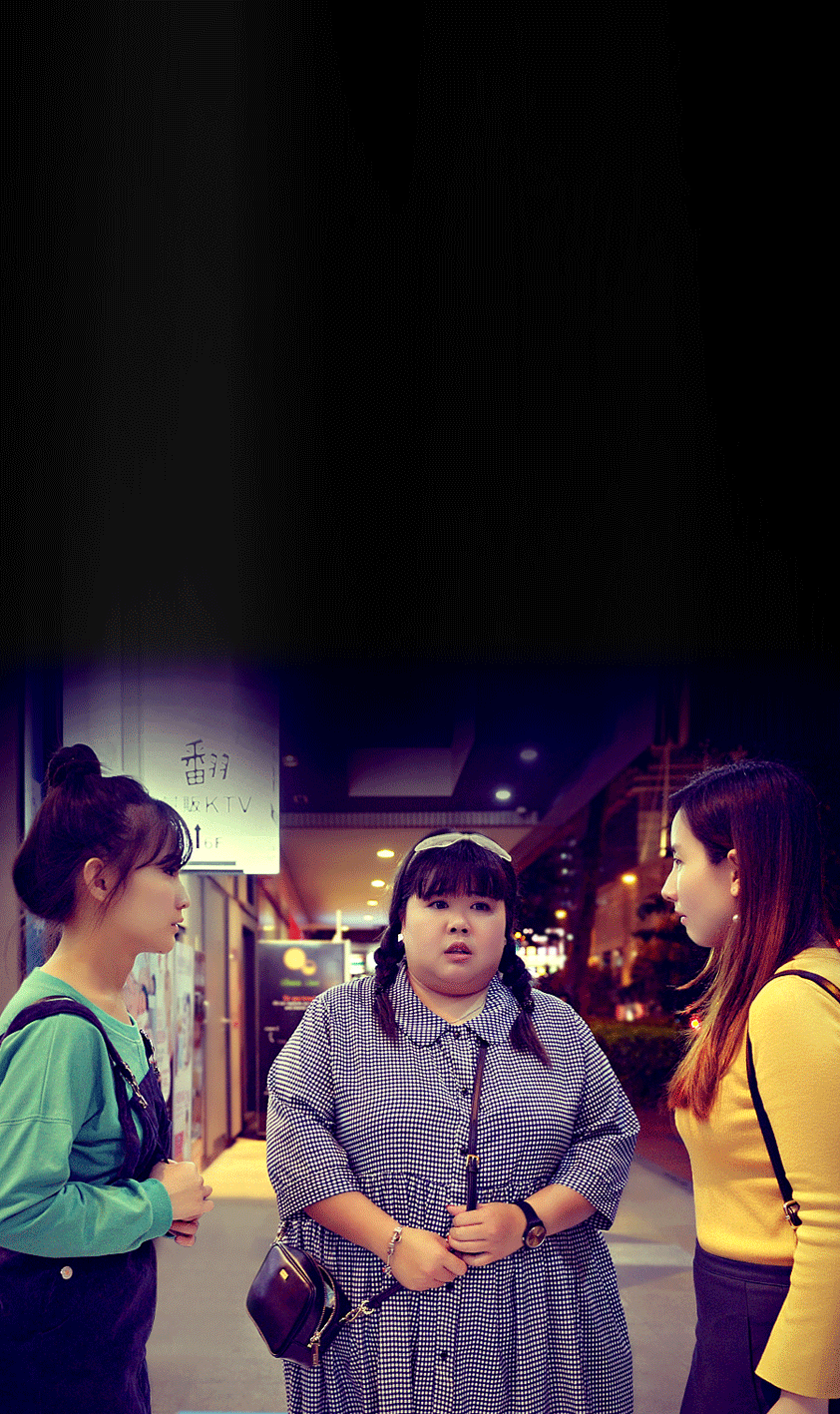 12 Feb 2018 - We present to you our very first short film – "The Saiyong" written, directed and produced in-house by - Play by Ear Music School. The intended budget was a mere $2000, but later stretched according to more than what we expected but an 11 minute film has thus been created. The story focuses on a young girl who is insulted by a friend due to her bad vocal at a KTV pub. As a result of this discrimination, she is then later saved by a fictional character – a "Sai-yong" who then teleports her to PBE music school, where she receives her vocal training.
The entire production was developed over a period of a year and a half, from writing to producing. It involved more than 50 actors, crews and production members and by far the most ambitious work we have pursued. Click here ► to watch the short film #07 - titled "The Saiyong"
7 Oct 2017 - TRITONE Recital B
Theatre - Alliance Française de Singapour
1 Sarkies Rd, Singapore 258130
PBE student performers:
1 Yee Hong
2 Afiqah H
3 Rosalind Tai
4 Mark Chan
5 Kenneth
6 Loo An Qi
7 Brando Soen
8 Candy Wong
9 Joe Z.
10 NP Lim
11 Shahdon
12 Zhou Zhou
13 Chua Xin Lin
14 Colin Er
15 Sam Chung
16 Cassandra Sim Li Ying
17 Sara Fu Shimo
18 Wang Yichen
19 Prize giving
20 Instructor performance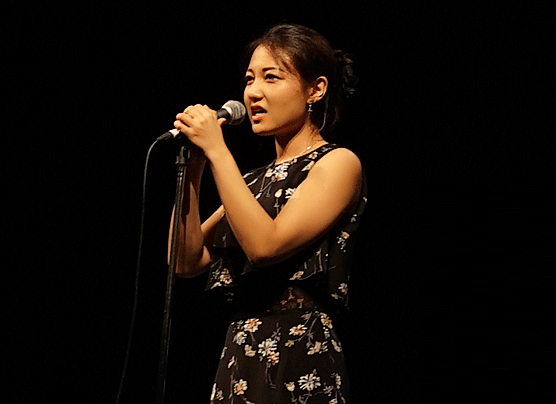 26 July 2017 - We present to you our very first music video , graced with the presence of our local artiste, Kaili Ong. Song cover: Angel | Artiste: Sarah Mclachlan | Raw video footage shot in 4096 x 2160 (4K) resolution (S-LOG 3) using Sony FS7 and E 24-70mm f/2.8 GM | Post production cloning technique using Adobe Premiere CC. Inspired by Director Robert Zemeckis and the science-fiction movie 'Back to the Future', that uses cloning as a story device.
Click here ► to watch the music video #07 (Directed and produced by Play by Ear Music School)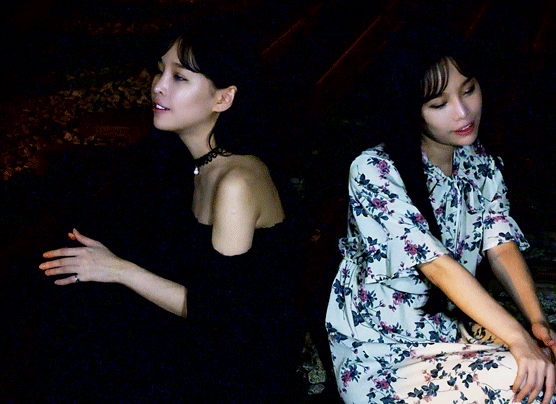 24 May 2017 - Zhang ZhenHuan 张振寰


Zhang ZhenHuan, our very own local talented artiste comes signing up for our Pop Piano trial lesson today! We took a picture of him and he humbly posed for us!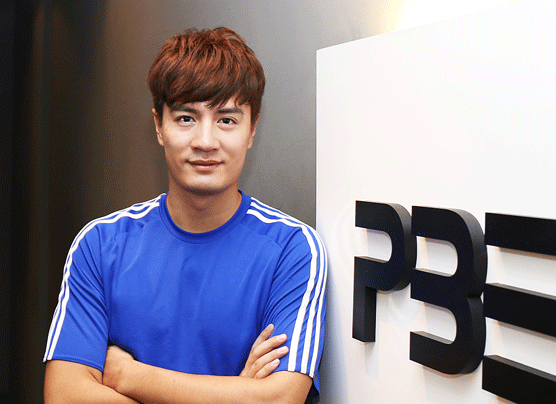 28 Oct 2016 - Chen Xiuhuan 陈秀环


It is such an honor to have had Chen Xiuhuan enroll her 3 lovely children with us at PBE (Bugis). A veteran in the local media industry, she gained tremendous popularity in the 80s and 90s alongside the "Queens of Mediacorp", Zoey Tay And Fann Wong. Starring in over 30 dramas over the course of her impressive career, she is best known for her role in the local drama, "Star Maiden" in 1988. In 1997 she left the entertainment industry to take up another role, A loving mother and wife. Recently she graced the Singapore screens once more in the local movie, "Lucky Boy" starring Wang Wei Liang and Chew Chor Meng.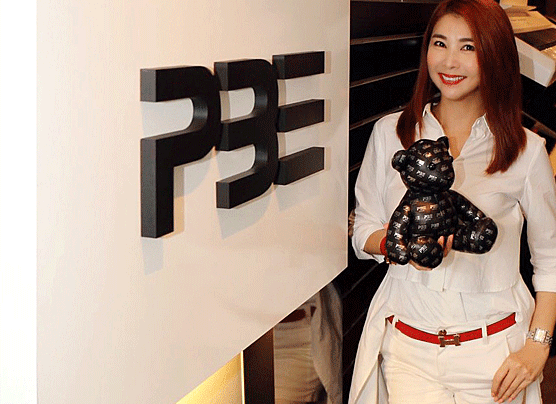 17 Sept 2016 - Jeremy Chan 田銘耀
Jeremy Chan, a superb vocalist in the local music scene, is now a student with us! In 2006, he participated in the second season of Project Superstar. However Jeremy was eliminated during the preliminary round. But that loss never deterred him. Now having hosted a number of variety shows with the likes of, Vivian Lai, Jerry Yeo and, Lee Teng, he found success in the media industry.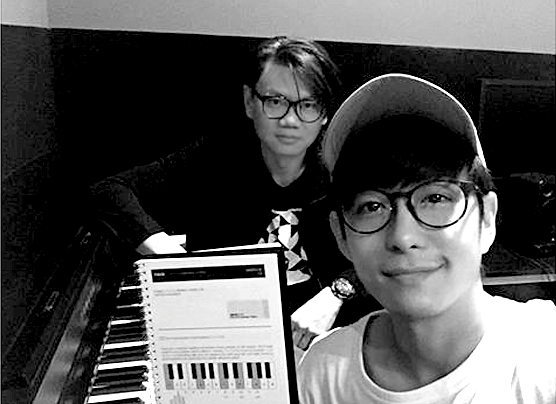 9 July 2016 - Maxi Lim came for a trial lesson!
We had a surprise when none other than Recruit Aloysious "Wayang King" Jin himself, Maxi Lim popped by our Bugis Branch for a trial lesson with us. We couldn't help but snap pictures with him. If you have watched the Ah Boys To Men franchise, you would already know that this guy has some really serious acting chops!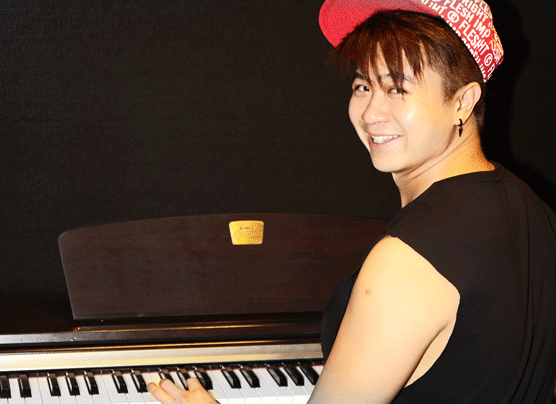 20 Jun 2016 - PBE eccentric video #028
The final cut was rendered with a monochrome palette of a limited number of shades, depicting a lithe ballerina en pointe shredding her toe shoes as a young virtuoso on electric guitar makes evident his finely tuned mastery. The theory of conflict applies to how two contrasting elements–the soft and the forceful–is evident in this video-graphical presentation, setting no boundaries, rules or limits in the art of fusion. Click here ► to watch video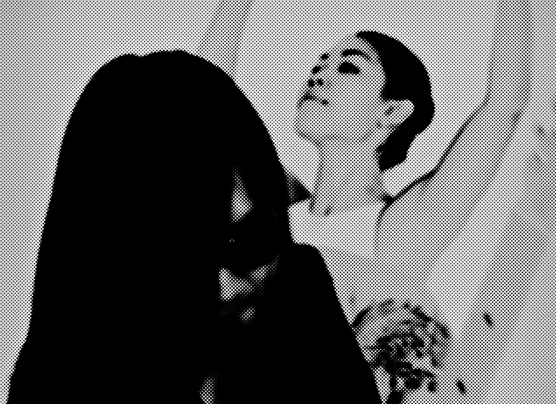 6 Feb 2016 - Hypolydian Part B
Venue: Jubilee Hall (Raffles Hotel)
Featuring PBE students & Instructors
Koh Yong Chun | Raphael William Graeme | Mark Chan
Alice Lee Jung Hyun | Eline Karen Roejkjaer | Hui Shan | Roy Toh | Dhaniah | Russell Donald Graeme | Evon Liu | Rene Lee Jia Yi | Matthew Ng | Jason Limanjaya | Melvin Chan | Roxanne Heng | Ze Wen Seah Click here ► to watch PBE Student - Dhaniah's performance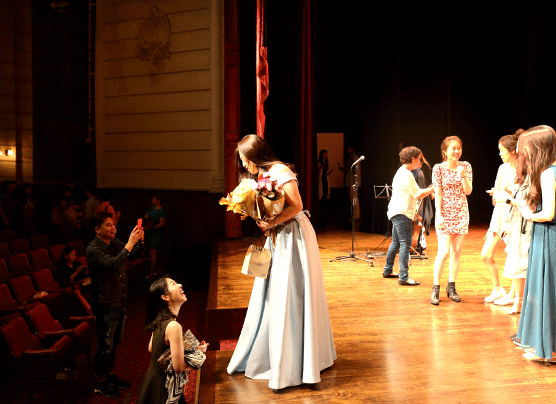 26 Jan 2016 - The PBE Teddy Bear (Made in Japan) | PBE (Play by Ear) in collaboration with Japan's top teddy bear artist – Terumi Yoshikawa
While PBE, founded in 2003, is primarily a contemporary music school, we have always been pleased to associate our brand identity with all forms of art because it enhances and harmonizes with our musicality, our teaching methodology and our eccentric style of free expression. This year, we are pleased to collaborate with Terumi Yoshikawa, arguably Japan's foremost artist in the teddy bear industry, on the PBE Teddy Bear.
Terumi's works of art are archived in the Decorative Arts Museum in Paris as well as the Teddy Bear Museums in America, Switzerland and Korea. In three consecutive years between 2009 and 2011, Terumi received the Golden Teddy Award in Germany for some of her most notable works which include the 'Masako -雅子様ベア' and the 'Takashimiya Princess Aiko-敬宮愛子さま'
"They (PBE) weren't motivated by profit. They were obsessed with creating the best they could with the resources they had. In addition to being a place where music is taught, music being the focus of the school, the building holds a variety of graphical displays, literary references and art concepts in depth. My task was to create a handmade, original, one-off, made-in-Japan Teddy bear using an exotic type of leather which they proposed. It poses a problem because the leather moves around and stretches when sewing. It was tough, a challenge but an exhilarating one that inspired my creativity. I enjoyed the working process because of their direction, their obvious joy, and their devotion to the project. I was encouraged by their enthusiasm and appreciation." – Terumi Yoshikawa
"Expression is what keeps all artists driven. Whether one is a painter, a musician or a sculptor, all artists have common need: the freedom to express pride and passion. There is a fine line between a businessman and an artist. Sometimes it is necessary to think about the money aspect because you need the means to fund your art. But if you put the money-making process as your first priority, the resulting product, while it may exhibit technique, will never be true art, art with imagery and without boundaries."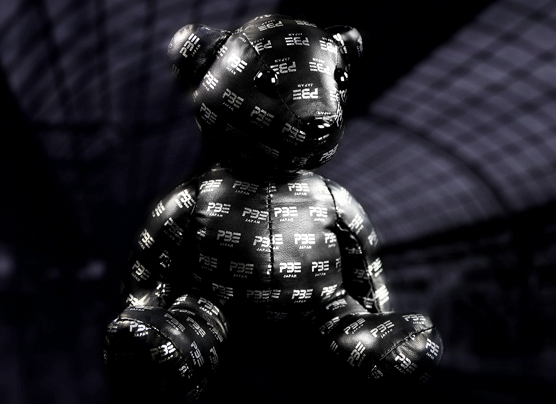 21 Dec 2015 - PBE Staff dinner 2015 | Venue: Shish Mahal (North Indian & Nepalese Cuisine) 180 Albert Street, Village Hotel Albert Court, S189971 | Prizes 1) Santa Claus hat from charity organization, 2) Key chain from Louis Vuitton, 3) Speaker system from BOSE, 4) Perfume Christmas set from Hermes, 5) Earphones from Marshall, 6) Bath Christmas set from Crabtree and Evelyn, 7) Card holder from Ferrari, 8) Foot spa set from SPA Ceylon, 9) Watch from Swatch, 10) Luxury towel from Christy, 11) Bath set from Loccitane, 12) Coffee cups from Nespresso, 13) Limited CD set by Bryan Adams, 14) Soaps from LUSH, 15) Candles from Yankees Candles and more...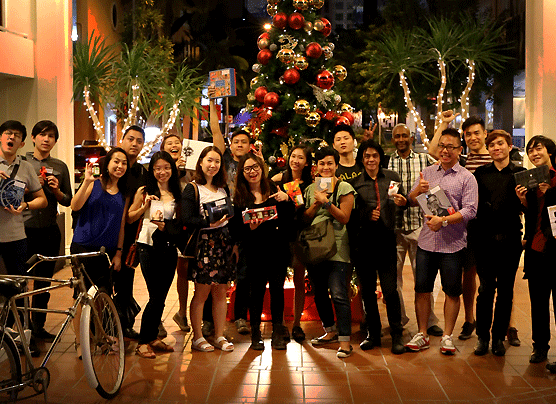 25 April 2015 - We hosted our 15th piano recital for our students at the new Steinway Serenade, an acoustically treated auditorium located near to the main Steinway Gallery showroom in Palais Renaissance. The event was advertised on papers and the audience turn up exceeded both the expectations and the capacity of the auditorium! Fourteen student performers have entertained the attentive audience that had loved every single player.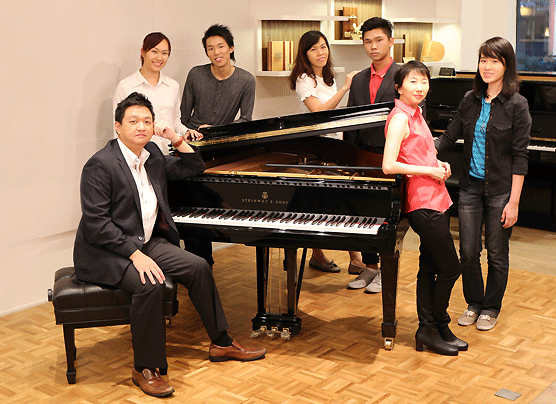 28 March 2015 - We are proud to present Midori Ishida, our Chief Instructor for PBE Japan, stationed at Shinagawa, in the very heart of Tokyo. Midori is a highly versatile and experienced jazz pianist skilled in all other genres just as much as in her primary one. She is classically trained, having graduated from the UK's Trinity College in London with grade 8 distinction level. Her performing experience includes shows across the UK both as a solo player and with band settings, as well as currently being a touring keyboard player in Tokyo. Click here ► for more information about Midori Ishida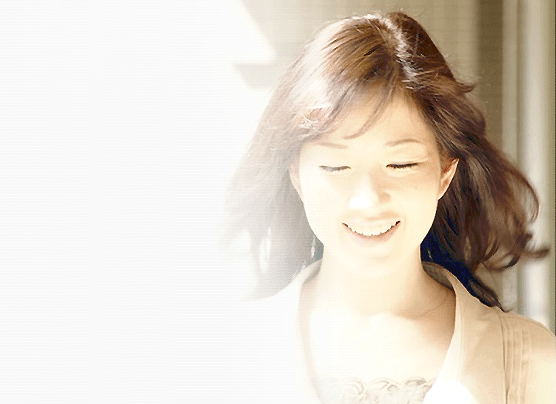 22 Feb 2014 - PBE is honored to reveal the collaboration with two exceptional Japanese musicians for our PBE Japan artist network partnership – Akane Doi, a dazzling new-age pianist who recently released her 5th studio album, and Takayuki Nishimura, a fusion saxophonist well known for his melodic Jazz compositions. Click here ► to watch Akane Doi & Takayuki Nishimura's performance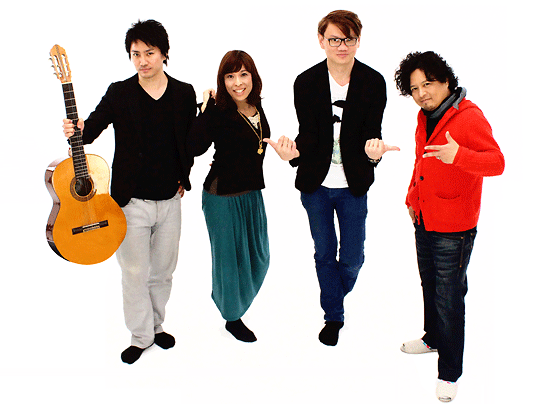 20 Feb 2015 - Introducing Takahiro Shirai, a contemporary trumpeter of an astonishing virtue. Takahiro is a highly talented performer who insists on using his $20 second hand junk trumpet that he once bought in China. He has used this trumpet for hundreds of performances so far, bringing out a certain aspect of modesty and dedication to his playing. His performances bring out the soul of every note as they come together and show you that he is an artist true to his art and form. Click here ► to watch Takahiro Shirai's performance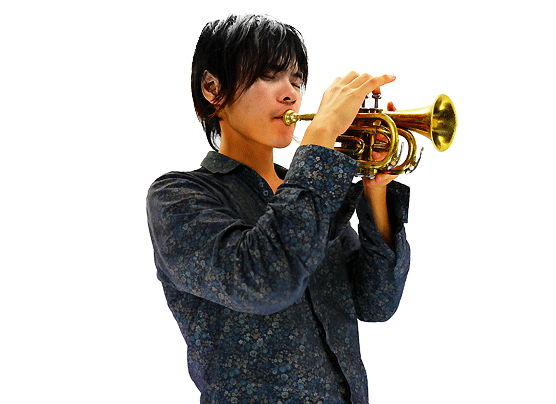 01 Feb 2015 - As a part of a PBE promotional campaign, a Chinese New Year celebration video was released recently. It features Samantha Lee, a vocalist known for her soulful tone and a mellow approach, singing a bossa nova rendition of a traditional Chinese New Year song – Gong Xi Gong Xi. The video is designed in a split-screen style, featuring Samantha's vocal performance in the top part of the screen, and the keyboard in the bottom part. The promotional video was a success, reaching out to more than 120,000 people across the social media in a few days. Click here ► to watch Samantha Lee's performance